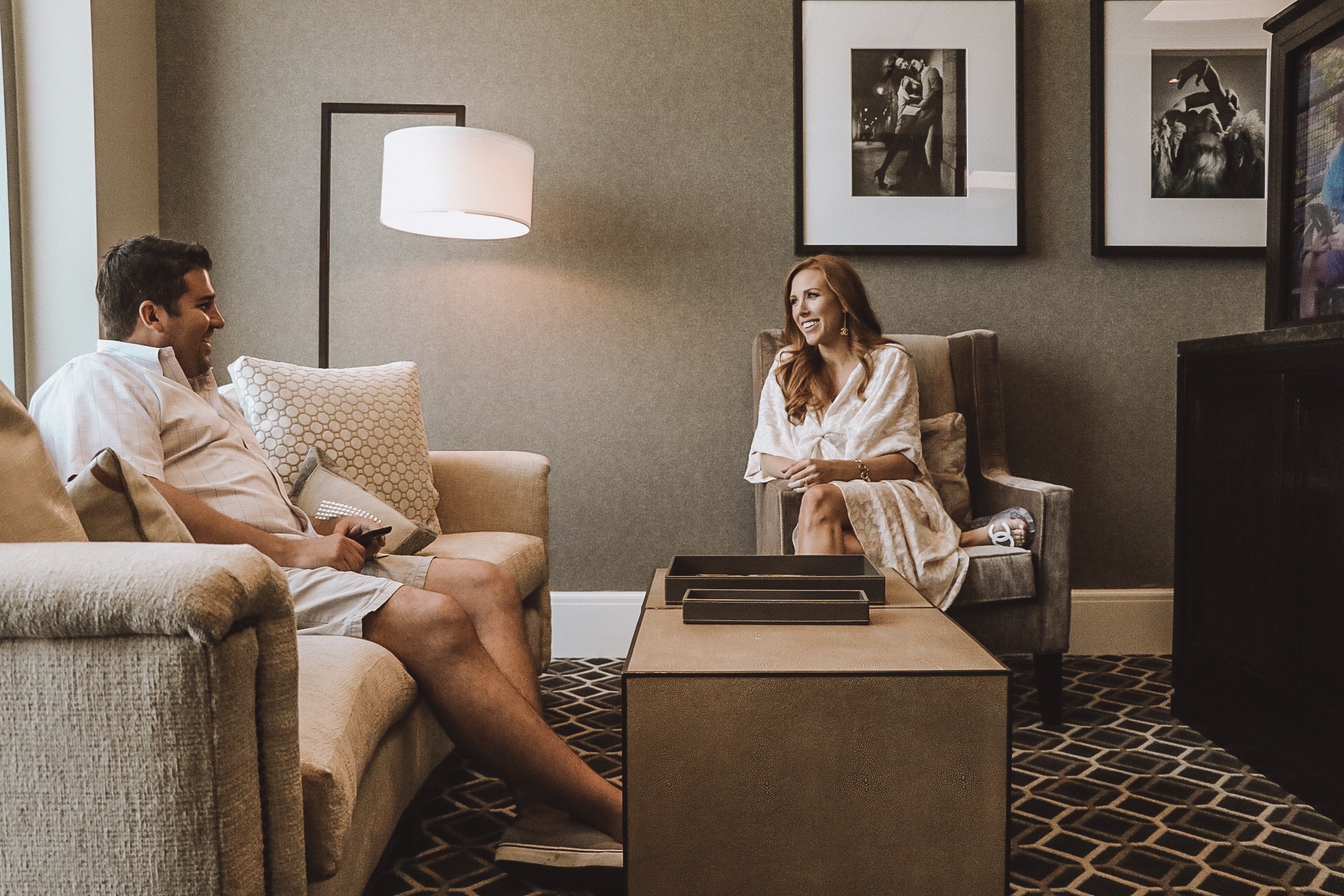 Luxury in the Heart of Houston
Our Stay at The Post Oak Hotel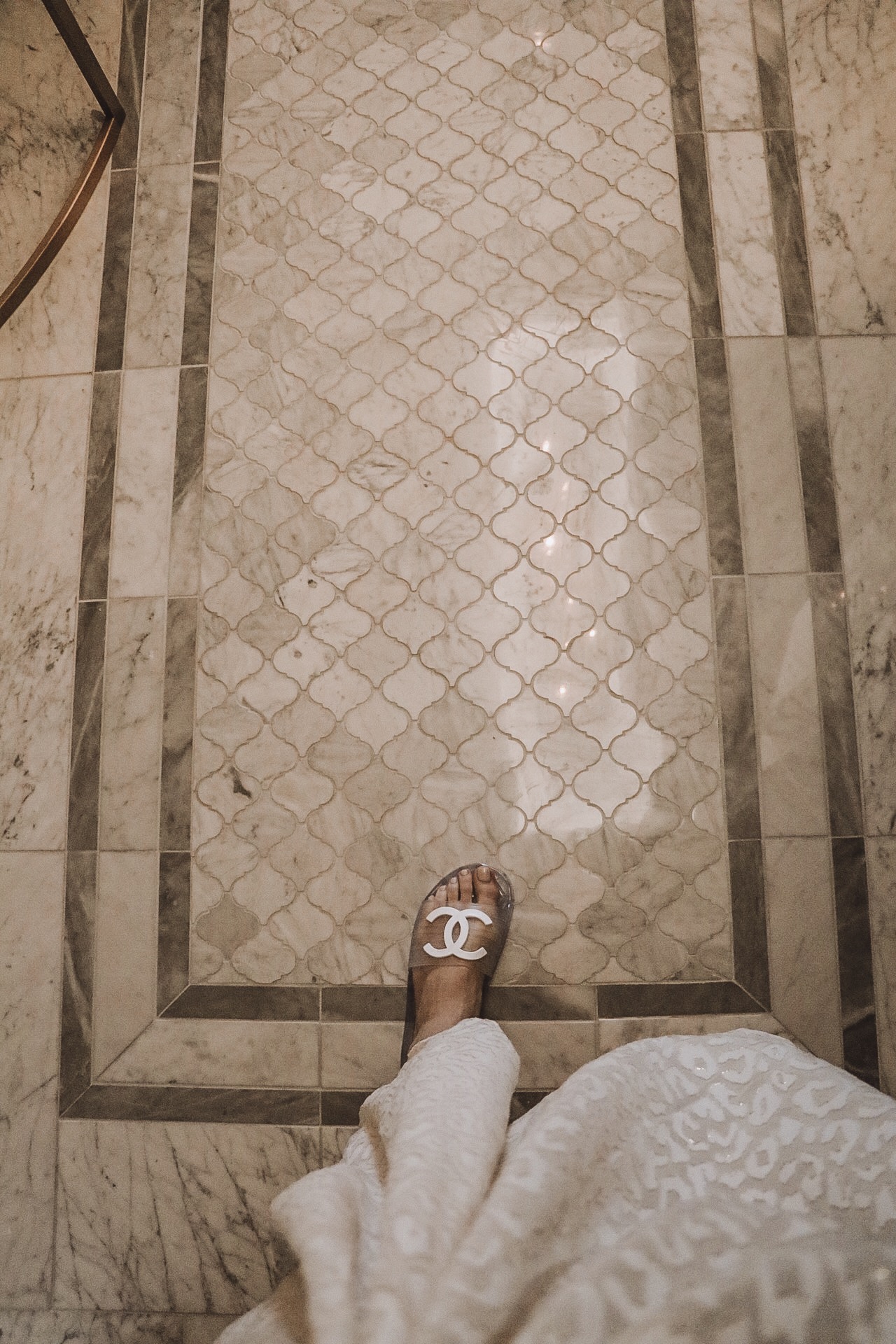 With summer in full swing, a baby on the way, an almost two year old entering his attitude stage, and work at an all time high stress level, it was time to start thinking about escaping from it all for a little well deserved break! I didn't have to go far to find paradise in the Heart of Houston, Texas. I had the privilege of staying at the only AAA Five-Diamond hotel in the city and it was anything but an ordinary experience.
I'd been to The Post Oak Hotel for a few drinks with the girls at H Bar before a night on the town, but had never stayed the night at this amazing place until now. I was thrilled at the chance to experience what so many have been talking about! It really is all they say it is. With our arrival came an impressive valet service and doormen. What a welcome! We were followed to the front desk with radio voiced WELCOMES and it was the coolest thing! First impressions will wow you with an entrance featuring a massive cascading crystal chandelier and open concept to the resort style pool. From floor to ceiling everything sparkles. I couldn't even concentrate on checking in for being so distracted by the gorgeous pool and beauty all around.
Next, we hurried to our room (I couldn't wait to see it). The whole way down the glamorous hall Kirk and I wondered how much more beautiful it could possibly get. Well, let's just say I wanted to move in and stay forever the second i saw the bathroom. "Wow", was all I could say walking in. The entry leading to the bedroom gives an upscale homey feel complete with a beautiful crystal chandelier. The bathroom to the right was so spacious and had the PERFECT lighting. The tub is big enough for two (we tried it) and has a television. I couldn't get over the tile work and how well put together the design was. Everything about it was so easy on the eyes. I wouldn't mind if someone came and replicated this look in our master bathroom.. eh hem… anyone?
I always look to the small details. They make the biggest impact. The artwork and photography in the room was sexy and black and white. It really made it seem so much more than just a hotel room. It was a romantic, dramatic, suite. Books about Chanel and other designers casually placed on the table alongside living white orchids. The drapes could be swept open at the push of a button. I hopped on the most comfortable King sized bed I've ever laid on in a hotel (I used to travel for work, so I've laid my head down on many), as a double sided television slowly raised out of the table at the end of the bed. The room became divided and bigger as now there was a small sitting area with a comfy couch with it's own entertainment, and someone can rest in bed and watch Real Housewives-ME. Kirk helped himself to a drink from the meticulously put together wet bar as I hung my clothes in the wooden and lit closet. I was getting wayyy to comfortable.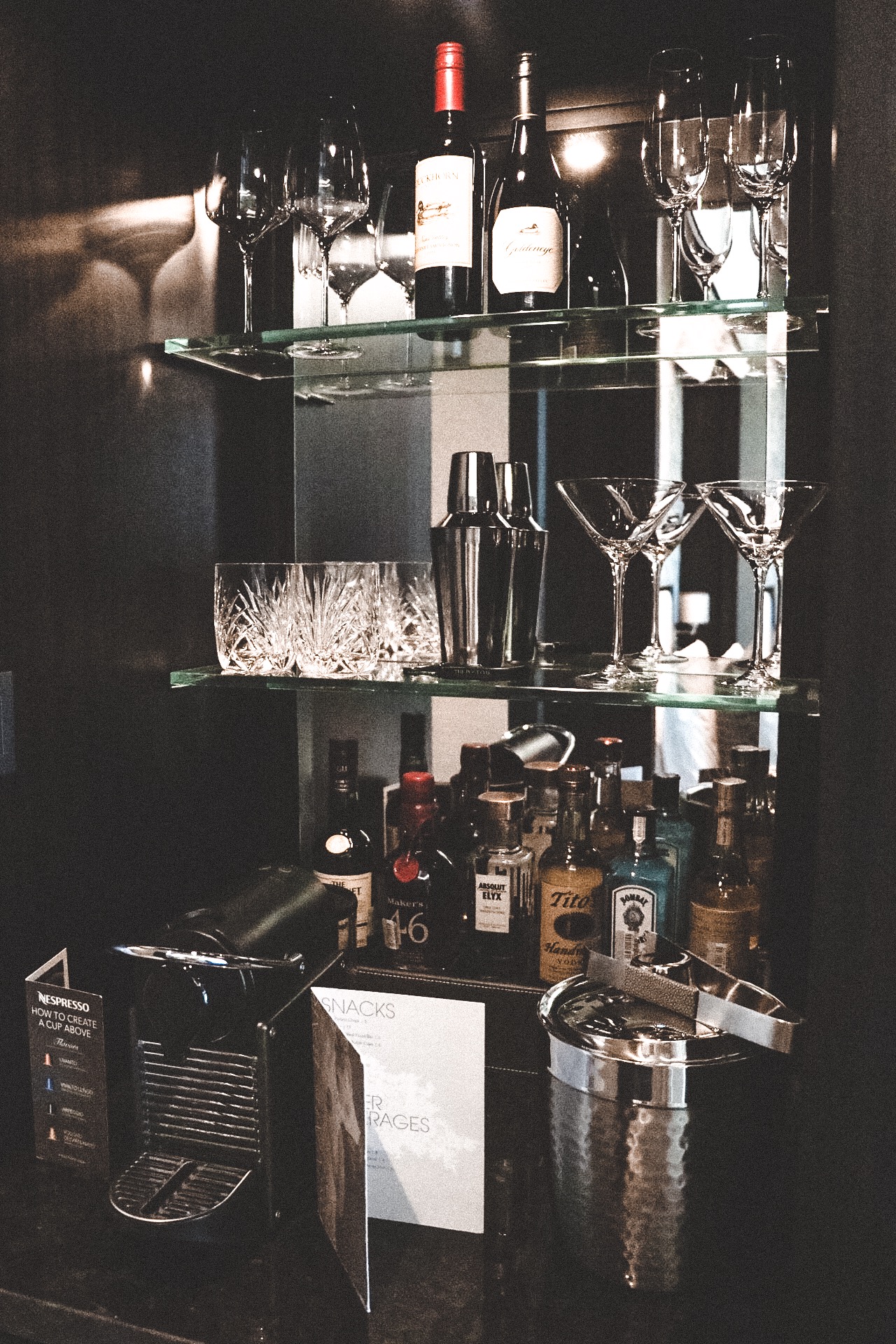 A Little Sip & Relaxation..
Links: (My Leopard Coverup ) (Dupes Identical to My Chanel Slides) (Shop Fashionphile for Authentic Designer Bags and Jewelry)
We made our way to the resort style pool where we enjoyed some shade under our umbrella and refreshing drinks. With fresh squeezed juices available on the menu this preggo mama was very satisfied with the options! The music glams up the space and is very mellow and mod. The whole look is sophisticated with pool service that makes you feel like royalty. A special thanks to one of the concierge leads! I really felt as though we were visiting another country at a high end resort on our honeymoon!
(My Swimmie) (Similar Bracelet) (Floppy Black Hat) (Rose Gold Crystal Phone Case for iphone 8) ( for iphone 7plus) (for iphone XR)
After a few hours of total relaxation it was time to get ready for dinner. We made a quick change in the room and went down to H Bar for a great meal with friends before our Pat Green concert. The food is just amazing. Olives, nuts, and house made chips are served right as you sit down to snack on as you make your decisions on what to eat next in this vintage, swanky and sophisticated atmosphere. There are so many options from heavy apps to pizzas and an extensive drink menu that will wow you. Kirk had Tuna Tartare and I had the best pizza topped with a cracked egg! If you're looking for a more extravagant meal you can also head over for an incredible steak dinner at Mastro's which is located right across the street from the hotel. You can also eat the best seafood in town a little further down at Willie G's. Either option is the perfect beginning for a great night ahead!
( Similar Denim Jacket (mine is FP past & sold out) (Clear Heels) (Nude Bodycon Dress) (Purse by Leather and Vodka)
The next morning we walked down to Bloom and Bee. This pretty little place has the best latte I've ever had as well as an array of amazing specialty drinks to choose from. There is a large breakfast menu with a little something for everyone. I chose a Texas favorite; Migas with a side of chicken sausage. It was amazing! Kirk and I split a pancake as well since the baby was demanding something sweet. We left very full and very satisfied. I walked off my meal just enough to stroll into Bouchee Patisserie for some fresh macaroons for the trip home (and some for Fisher of course). This is one of my favorite artisan confectionery with an award-winning chef behind the scenes. There was so much more we had yet to experience before our quick trip came to an end. There is a lavish spa located in the hotel that is supposed to be fabulous! I'll have to try that out next time!
If you're looking for a relaxing weekend away, but don't want to have to travel far for it head over to The Post Oak Hotel for an experience you'll never forget. We left feeling very spoiled, rested, and ready for the rest of the week, although, we hated to leave. I still can't believe we are lucky enough to have it here in Houston to enjoy for ourselves and I know we will be back to visit again soon!